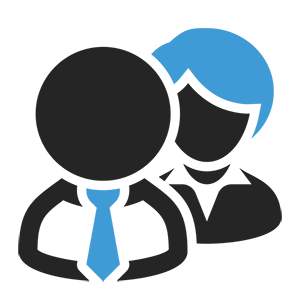 In simulation based training, one size doesn't fit all. There is a strong need for training programs that are customized to the user's needs. People come from a variety of disciplines, have different knowledge, skills and previous experience. Why should they all learn from the same project use case?
Using the Scenario Builder™, part of the PTB™ technology, trainees are not limited by the number of projects that can be simulated. The software comes loaded with more than ten different projects from different industries and of varying difficulty level. Users can quickly modify existing use cases or create new ones.
Customize

The existing project models can easily be modified by the user to suit a specific customer's needs.
New Projects

Our Scenario Builder™ software enables users to easily create new project models which can then be loaded into the simulator. It's possible to quickly and inexpensively create new simulations to fit specific requirements.
Learn From Past Projects

Simulation is a powerful tool for learning from the past. It's possible to create a project model based on a previous project performed in the organization. Trainees can then practice managing that project and learn from past successes and failures.
Project Library

Our project model library includes projects from different industries and of varying complexity. Contact us to learn more about project models for your specific needs.